Rachel decided to bake tons of cookies to hand out at school tomorrow. So she made a double batch of my Excellent Sugar Cookie Recipe..( i HAD to have her make 'extra' so WE could have some too..LOL)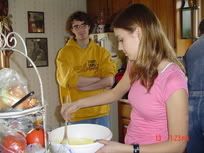 BTW take note of pic #4 of Brandon in the Yellow Billibong!!!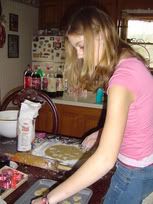 here are the unfrosted cookies she will be giving away at school.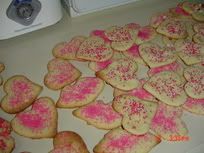 and here are the frosted ones for US!