I've been busy this week.....Crocheting like a Bunnie...things are just multiplying....I finished she White Hearts Baby Blanket and already sold it one eBay!!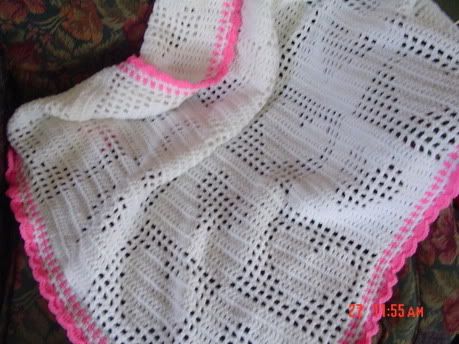 and I just finished another one just like it in Black and Pink...I'll be posting it on eBay soon..it's pretty kewl....perfect for that "Punk" baby...LOL
and here's a Goth Dolly I made a few months ago that i jsut sold on eBay as well...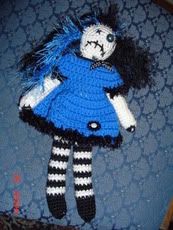 I did pretty well on eBay thsi week...i ahd some hats and scarves that sold as well...
I just finished a couple of girls poncho's and hats and a couple little purses( i still need to line them)I plan to lsit them on eBay and will posts pics once I've got them taken...