Our church sponsored a V.Day dinner at the Base club....We all had a Great time. Here is a Rare pic of Brad and I..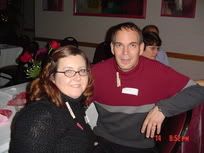 The guys were all asked to make and decorate a card for thier Sweeties.Here is Brad patiently working on his...I was actually surprised at the effort he was making.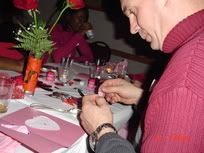 S. and J. ---the Z's --friends of ours . J. sings in choir with Brad.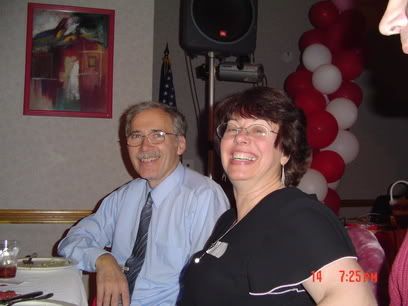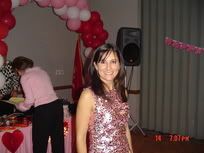 N. the Actress. note her 'model" pose...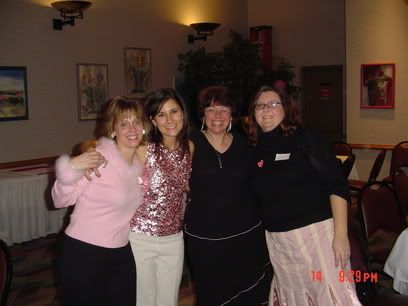 Us girls!!

Me with Britt after the party was over....she provided Babysitting at the Chapel and came by afterwards to help with 'cleanup"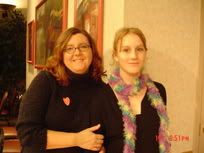 here is my V. Day loot from Brad ..he got the heart shaped box of chocolates when he was in Holland....he says it was 'expensive" and that it's supposed to be the some of the best in the world....it IS pretty good...and at the top is Brad's finished card from the party.


Close-up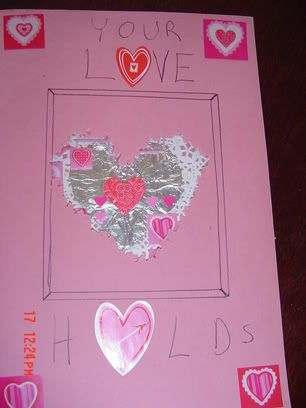 Inside...he did a really nice job.....