Here are my latest projects.....I really like the idea of just throwing stuff together with scraps and I LOVE how this hat turned out.....much nicer then I expected!! this is my daughter Britt modelng!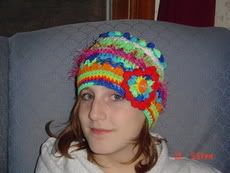 And this is a sortof matching purse I was making that day too...I actually finished crocheting it last night and just need to add a lining and sew on a couple of flowers I made for it.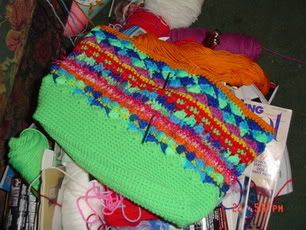 I'm just sooooo happy with how these turned out!