Today we celebrated Father Richardson's 86th Birthday. He is such an inspiration to us all....At 86 he is more active and sharper then most people half his age...he told us today that he still runs 3 miles everyday...I can't even run 5 feet...LOL
After Mass, we had a big celebration with Cake and Cookies..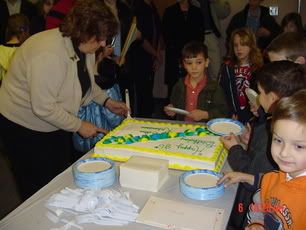 all the kids in all the CCD classes made him cards. He seemed very touched.