The New Year has begun, and with it a chance at a fresh start and new beginnings. I decided to try my hand at 'blogging" to help friends and family keep up with the daily life of our family.The New Year started out with a BANG at our yearly celebration at our good friends the H's. A GReat time was had by all. If I can figure out how to add pics to this blog I'll post some. The theme this year was Chinese New Year( even though of course the REAL Chinese New Year isn't for another month or two..LOL)There was tons of sushi( even though that's not really 'chinese"), eggrolls, and fortunes cookies. The party was in full swing with Karaoke and Salsa Dancing. Brad appeared to be having a VERRY good time...Rachel, Britt, and Brandon were able to be there, unfortunately Nate had to work.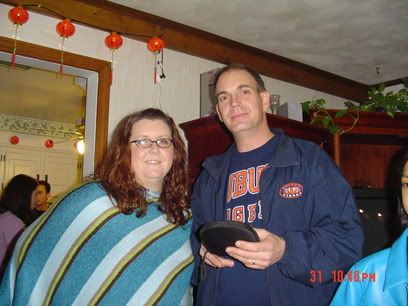 Of course New years Day being a Holy Day meant 9:00am Mass the next morning. Brad andthe girls manged to get up and get to church. I on the other hand did not.( bad,bad Margie)Yesterday,after church we went to Breakfast with the H's at this hole in wall place we've been frequenting called Fat Boys. They have an awesome Breakfast special and the atmoshpere is 'interesting"..LOL( it's kind of a Biker Place..and if you 'know" us we aren't exactly the 'biker" type...but ...it's a great place and we love it.)it will probably be our last opportunity to go for a while as CCD is starting back up and the girls and I wont be able to get out of church early enough to get there for breakfast.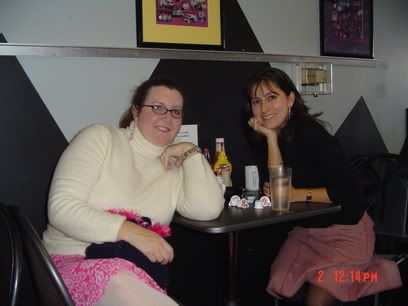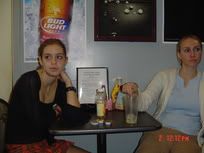 Anyways it's kind of nice to have finally gotten thru the Holidays. There was sooo much I had hoped to accomplish this Holiday Season that I didn't...but...like I said Fresh Start and all...maybe I can accomplish it this year...