I have been crocheting up a storm the last few days......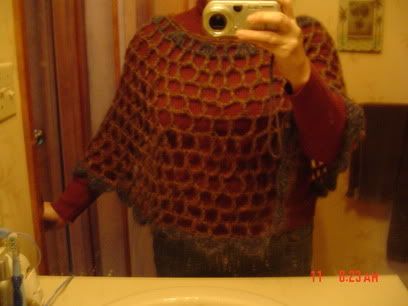 I made this Poncho in 2 1/2 hours to wear to a Post Christmas party at our home. I also made another just like it later that night in other colors...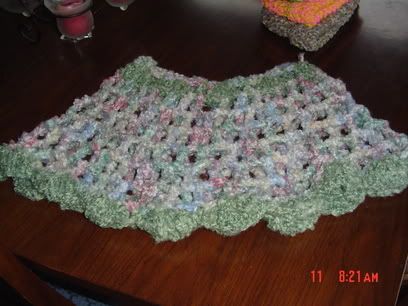 then i made this one ..I plan to let Rachel have it...if she doesn't want it, then I'll probably sell it on eBay.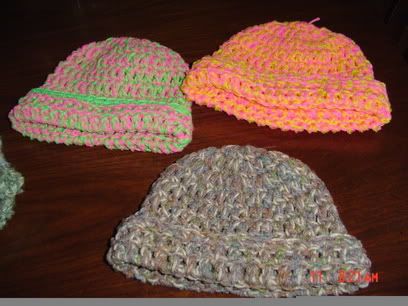 Here are some hats I've been making...these take me less then an hour..I plan to sell the two colorful ones on eBay and the brown one will be donated.. I plan to make more of the colorful ones to donate too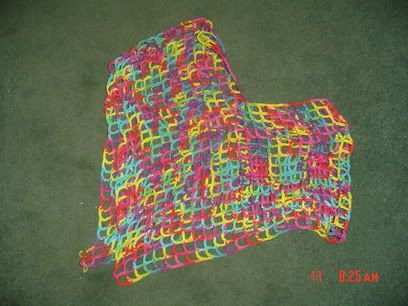 and here is a poncho I'm making as a swimsuit coverup for our trip to Puerto Rico..it's not finished yet I need to buy more cotton yarn..hopefully i can still find this color pattern..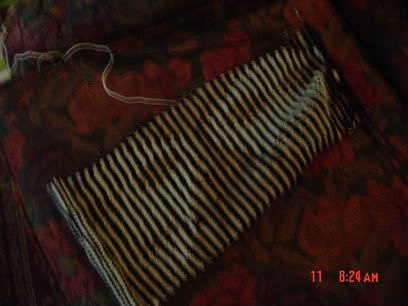 the alien illusion scarf I am making for Rachel. I have finsihed two aliens ...hopefully only 3 more to go...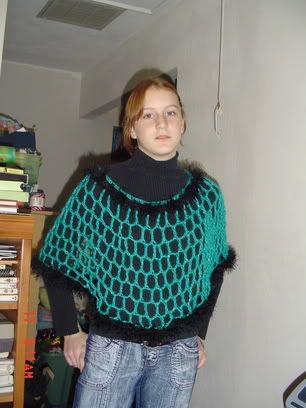 and last but not least here is Britt modeling the Poncho I made for her...