Today is Brandon's 21st Birthday. We figured he'd have big plans with his friends tonight, so we had him come over last night to celebrate. I made him a nice homecooked meal of Lasagna and Garlic Bread and then we celebrated with Purple Iced Cupcakes.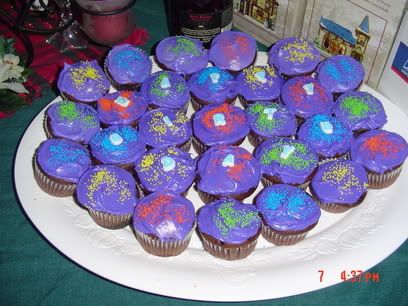 It was a nice quiet , boring , family celebration.
Making a Wish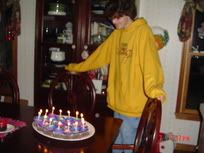 MMMMNNnn Yummy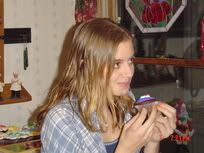 Wonder What it could be??
Ahhh! Just what I always Wanted!!