It's sooooo hot here there's not much better to do then head out to the beach...the water was wonderful and we all had a great time...both girls brought a friend and spent the day body surfing and jumping waves....

setting up the next wave!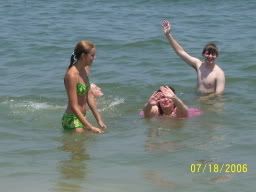 don't take my picture!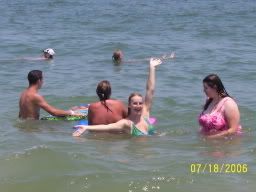 Britt...she's such a model!